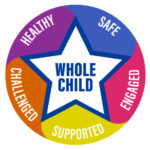 An inclusive program series that supports the mental, social, emotional, and physical development of children and youth:
help build confidence and foster a sense of belonging
offer extra time to learn and develop skills in a small group setting
introduce support strategies based on individual needs and abilities
We offer inclusive programming. If your child would benefit from one-on-one support and/or is eligible for aide support (i.e. FSCD), we ask caregivers to make arrangements and notify our Programs Director (jhoward@tricocentre.ca) in advance.